Welcome to Bonnie's Home Page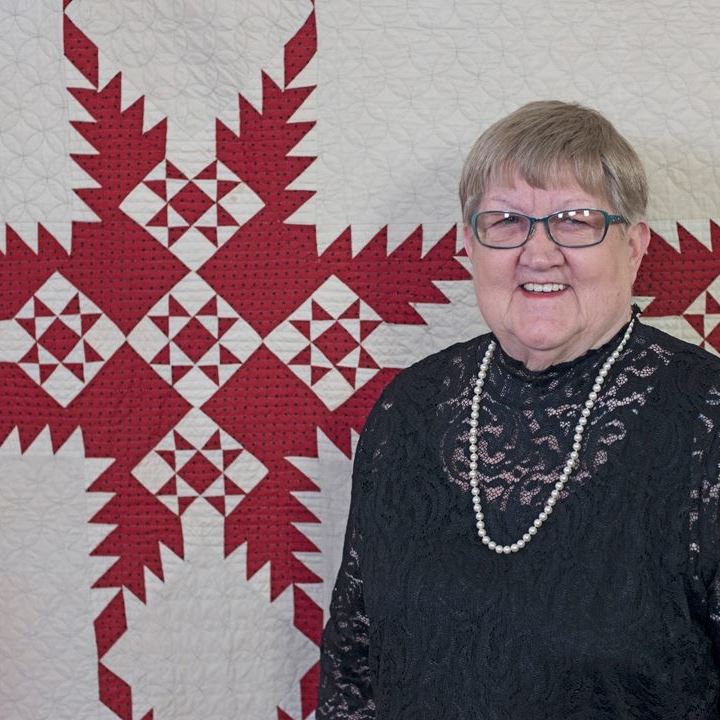 ..
The Coronavirus has certainly had a major impact on the quilting industry, quilt shows, and other aspects of tourism. The American Quilter's Society cancelled five of six shows in 2020, and has had to cancel shows for 2021. It takes us 12 months of major work to prepare for a show. Latest reports are that it will be at least the end of 2021 before large gatherings can be held.
Meanwhile we are busy at AQS taping more programs for quilters. You can find all of our new programming at www.quiltweek.com. The AQS Guild Buzz with Bonnie is a series of interviews with representatives from quilt guilds all across the U.S. You'll find lots of ideas for your guild shared in these programs. If you want to see quilts, check our the AQS Trunk Shows and AQS Quilting Stars.
I have just taped AQS Let's Quilt: Beginners' Series with Bonnie. You can learn the basics of putting a quilt together. We have sponsors, making it possible to watch this class at no charge. Be sure to register for the wonderful prizes in the Sponsor Giveaway. To register, go to: www.quiltweek.com/letsquilt.
Stay well & Quilt on...
Bonnie B